Jason Statham is a source of inspiration for men who are dealing with receding hairlines. He has established himself as a true gentleman who may not be a fashion icon, but he relies on his consistent and conventional approach to dressing. The Jason Statham clothing style is easy to emulate, masculine, and representative of the everyman. Being a former Olympic athlete, Statham has played a vital role in reviving action movies in the new millennium through his roles in famous franchises like The Fast and the Furious, The Mechanic, and The Expendables. To don the persona of the pugnacious antagonists he often portrays, he works out rigorously to maintain his buff physique and uses his knowledge of his body when styling himself. Jason Statham's outfits are simple and understated, yet classic and well-fitted. Here are some tips to nail Jason Statham's style.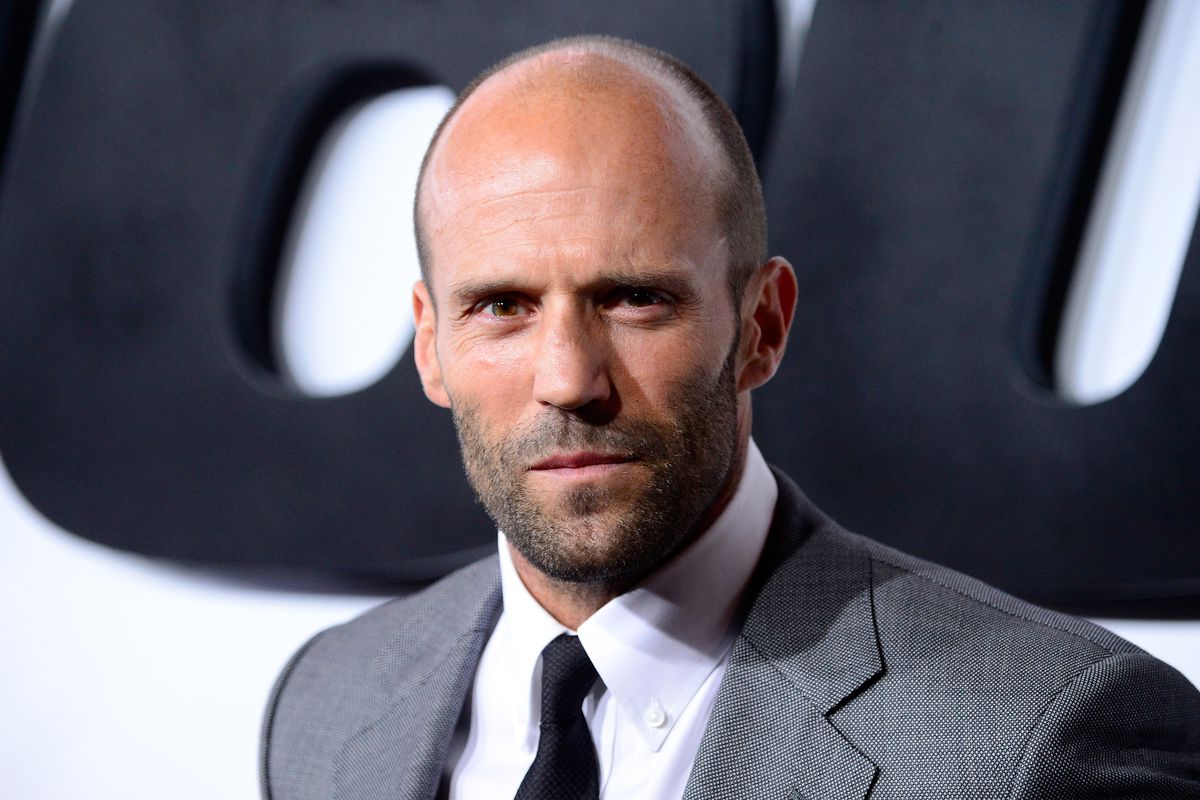 Have no fear of Jason Statham's receding hairline. While he may be famously bald, those in the know about sports may recall a younger Statham with a full head of hair diving for England in the 1990 Commonwealth Games held in New Zealand. Now, the Statham we all recognize has fully embraced his lack of locks by confidently sporting a classic buzz cut. This is a refreshing change from the usual comb-overs and toupees that seem to be everywhere among middle-aged public figures.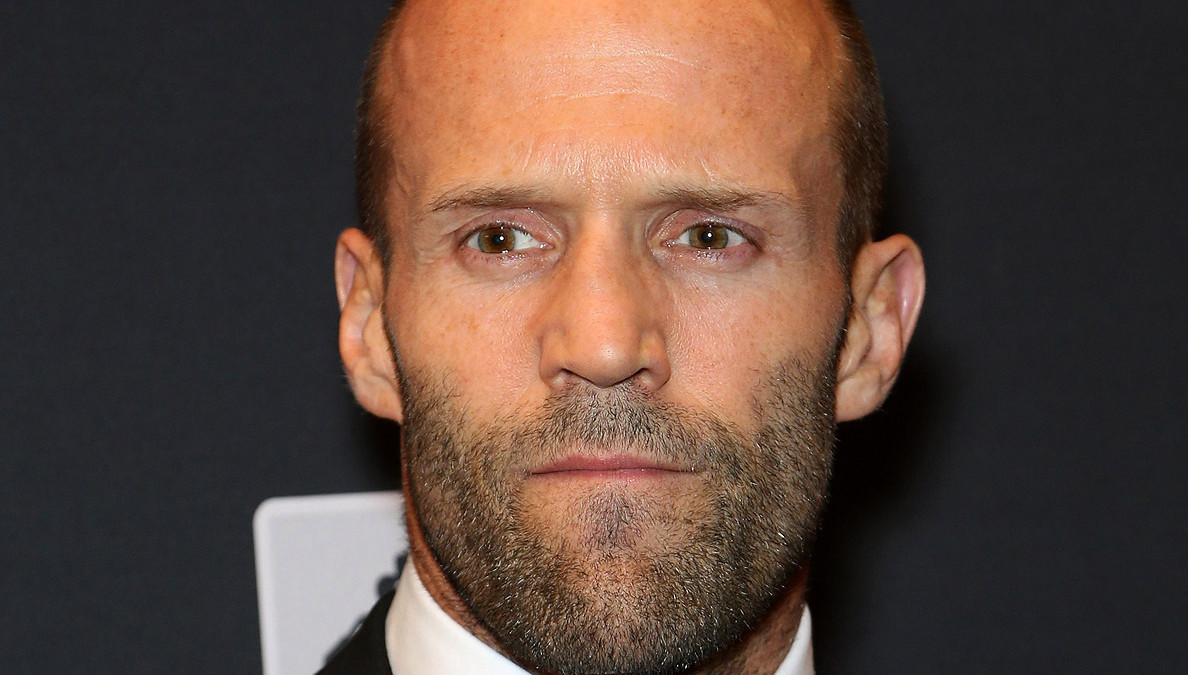 Achieving the Jason Statham Beard
To emulate the rugged appearance of Furious 7's Jason Statham, one must first grow out their facial hair to around 3-4mm in length. After which, a beard trimmer can be used to shave the hair down to 0.5-1mm for that classic 5 o'clock shadow look. Avoid appearing unkempt by regularly trimming your stubble a few times a week and maintaining healthy facial hair through the consistent use of moisturising beard oil and balm. With these simple steps, you too can have the iconic Jason Statham Beard.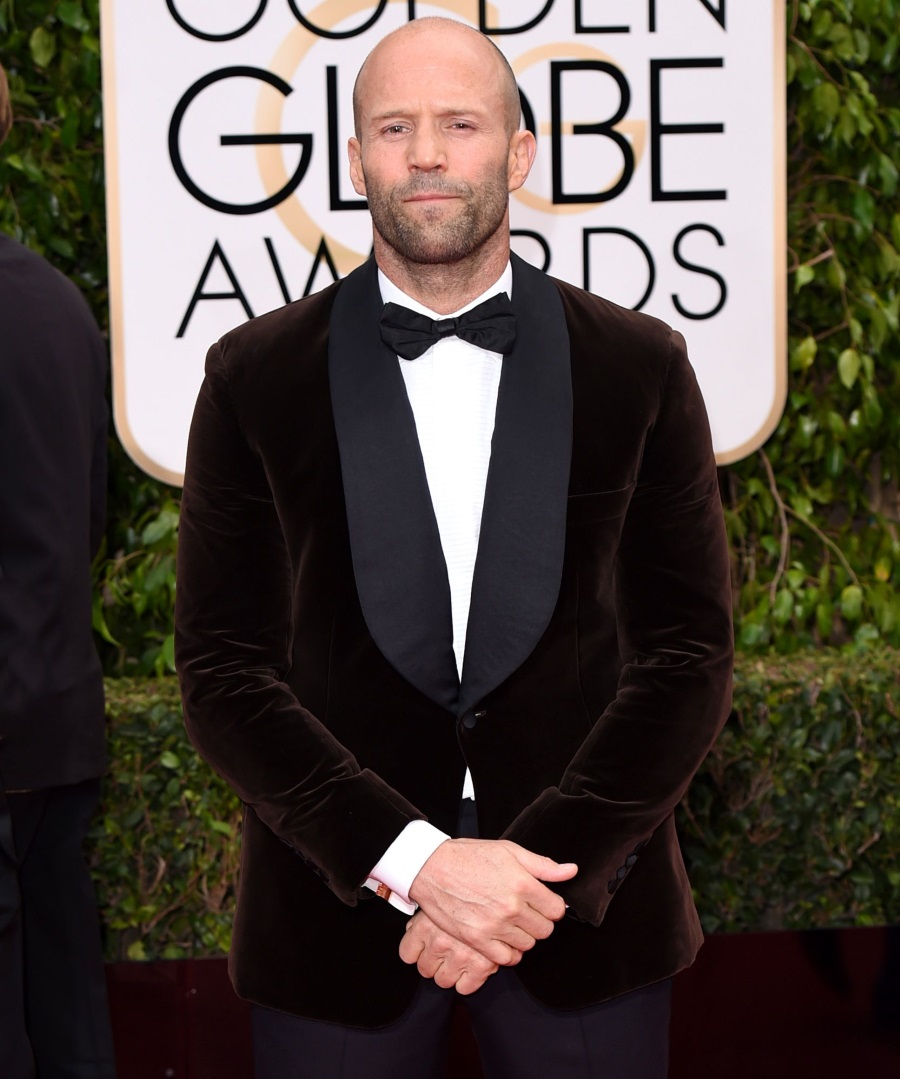 Jason Statham chooses to wear classic and timeless outfits for lavish events like the Met Gala. During the 'Manus x Machina: Fashion in an Age of Technology' themed event in 2016, he wore a perfectly tailored tuxedo designed by Ralph Lauren. He kept his accessories simple by pairing the tuxedo with black patent leather oxfords and a white pocket square. It is worth noting that if you have a Victoria's Secret model as your date, it's an optional accessory to complete the look.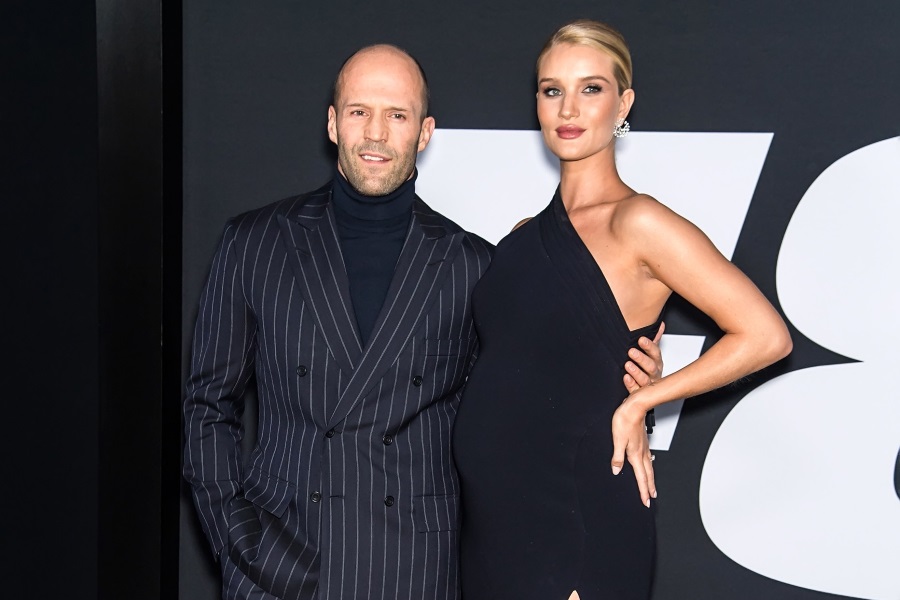 Instead of opting for a traditional dress shirt, Jason Statham decided to switch things up by wearing a turtleneck t-shirt with his double-breasted suit. While some may view this style as outdated and stuffy, when tailored correctly, it can be a versatile piece in a modern man's wardrobe. To counteract the widening effect that double-breasted suits can have on the body, Statham chose a suit with vertical pinstripes which helps create a slimming effect. The choice of a turtleneck t-shirt not only gives the outfit a more streamlined appearance but also adds a contemporary touch to the look.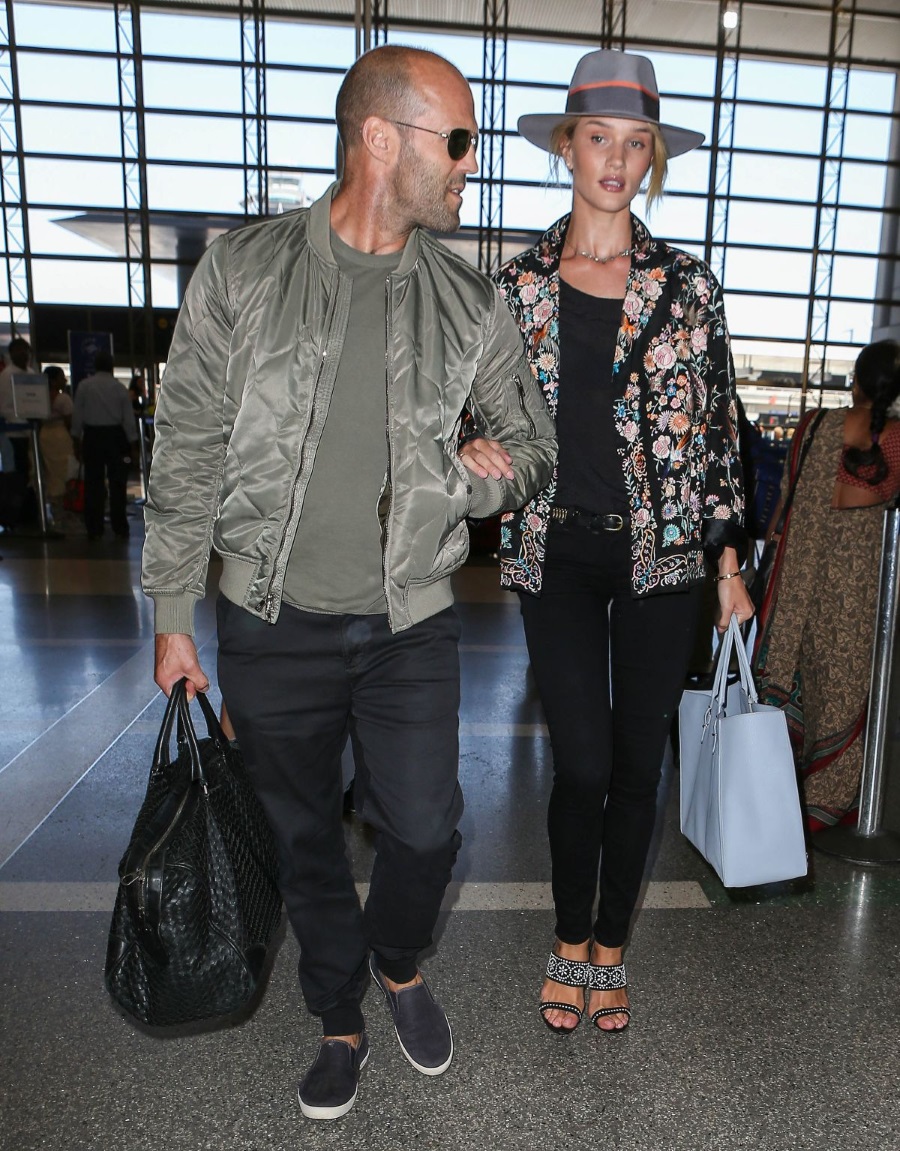 Jason Statham's airport fashion is effortlessly stylish. He is known for his impeccable red carpet looks, but his casual outfits also showcase a relaxed and masculine vibe. When he arrived in New York for the Met Gala, he paired a well-fitted black leather jacket with slim charcoal jeans. The look was completed with light grey suede Chelsea boots and black aviator sunglasses.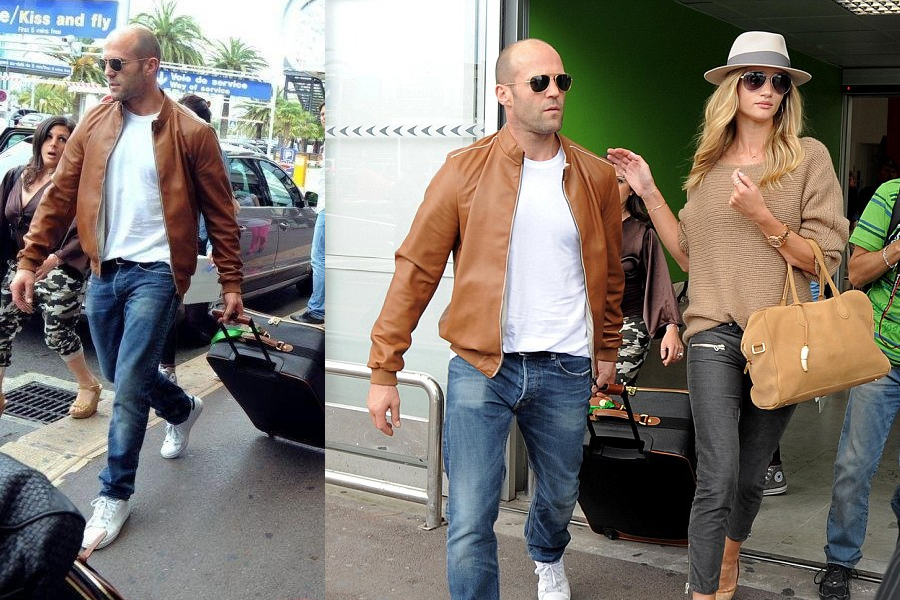 Jason Statham has raised the bar for airport fashion by matching his outfit with his fiancé's, both sporting varying shades of camel. Statham rocked a stylish dark tan leather zip-up jacket over a plain white tee, paired with medium-rise jeans, and completed the look with his signature aviator sunglasses and white sneakers. It's clear that Statham knows how to nail the coordinated couple look while keeping it effortlessly cool, making him stand out as a true fashion icon.