Discover the fashion items that were selected by the "Midnight Sky" singer from her personal collection.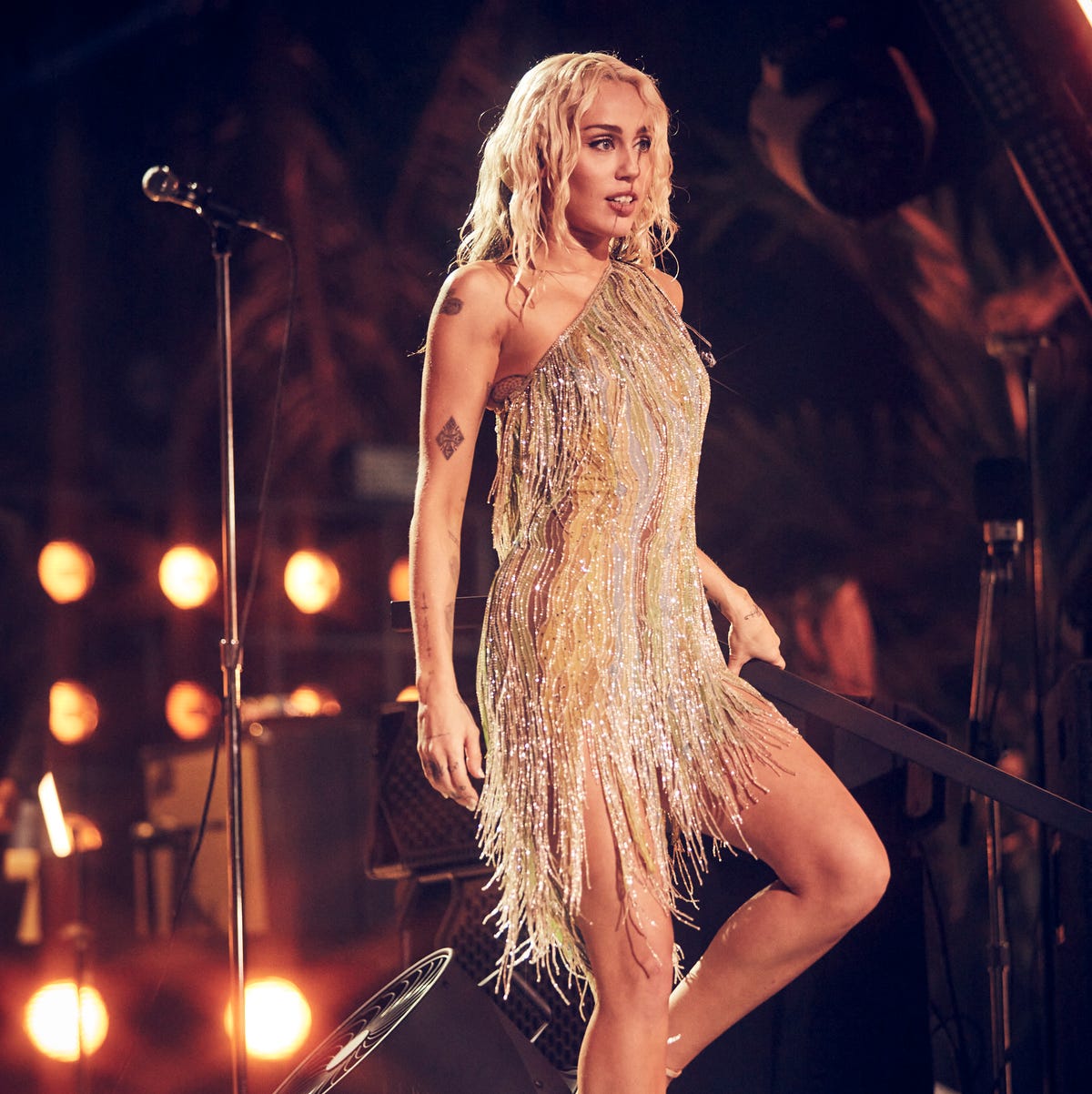 For her New Year's Eve special comeback, Miley Cyrus handpicked a variety of vintage outfits from her wardrobe.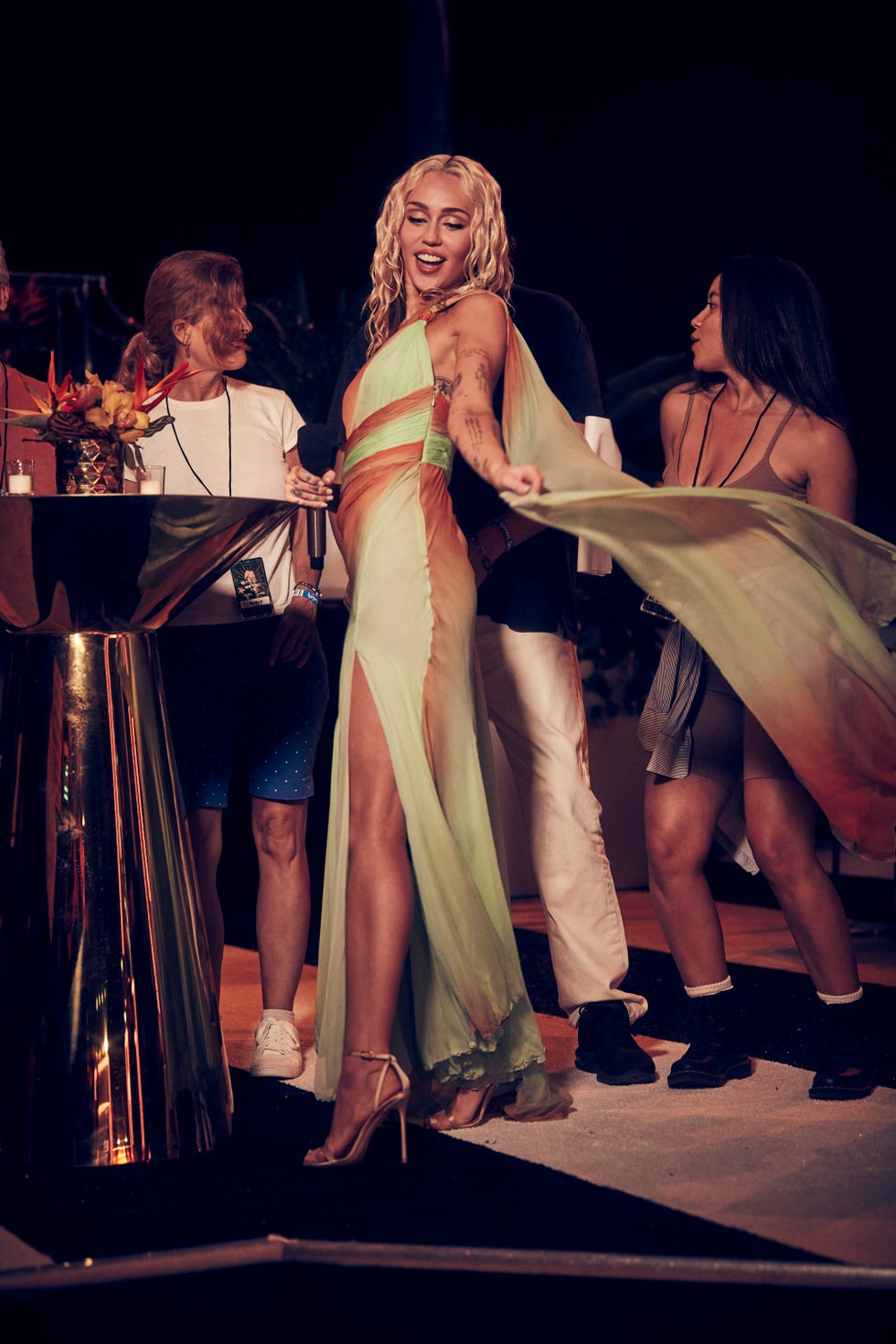 To kick off the new year, pop star Miley Cyrus hosted her second annual live special on NBC called "Miley's New Years Eve Party" alongside country icon Dolly Parton. Throughout the night of performances, Cyrus and her stylist Bradley Kenneth curated a collection of vintage looks that highlighted the singer's glamorous take on her signature rock goddess style. One memorable look was a Versace goddess-style dress from the spring/summer 2006 collection featuring dyed fabric wrapped around the torso, a thigh-high slit, and a subtle cape draping down the back from the one-shoulder neckline. Cyrus paired the dress with elegant gold stiletto sandals while her wavy blonde hair added a groovy touch to the outfit.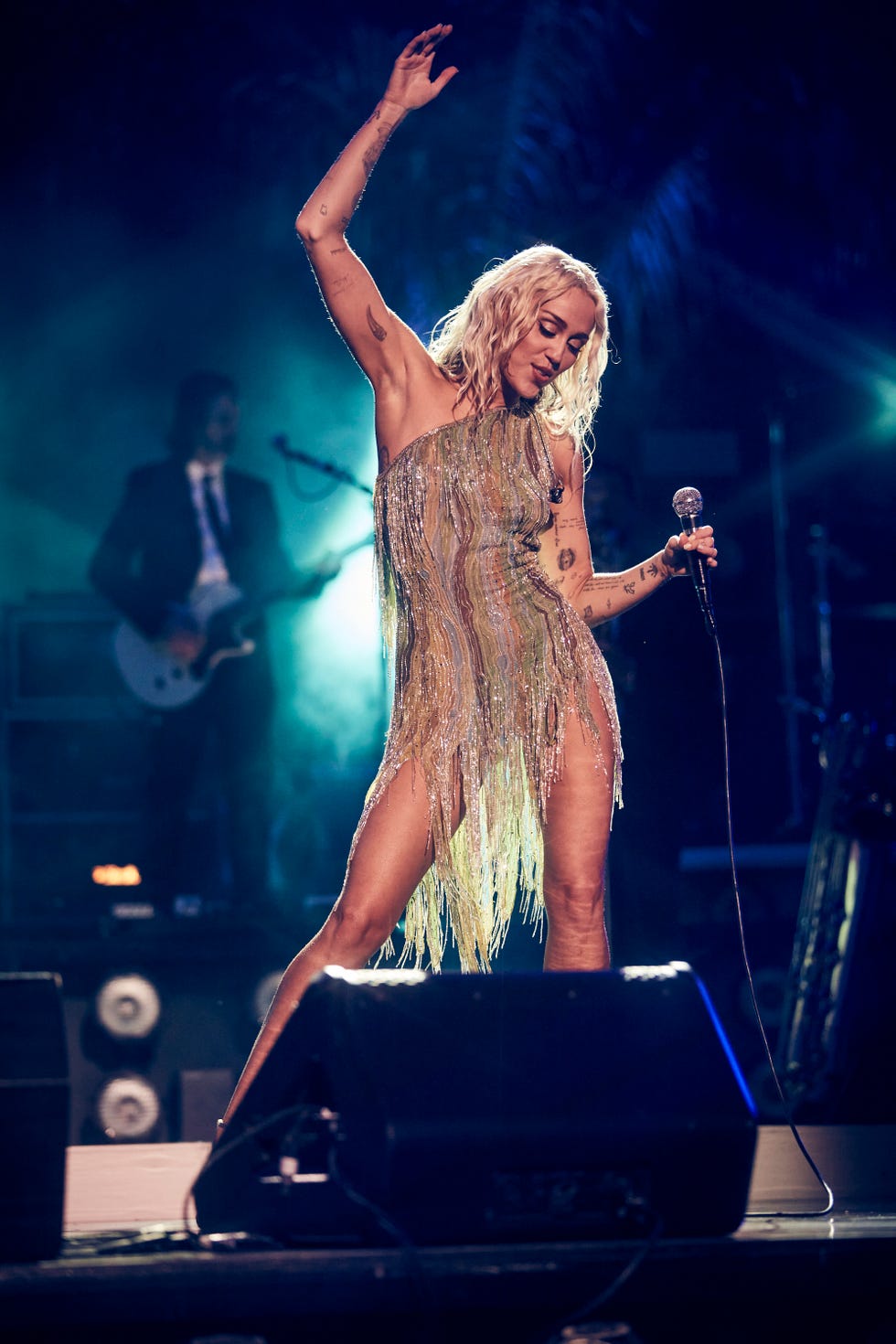 During her performance with FLETCHER, Cyrus donned a dazzling minidress from the Fall 2002 collection of Bob Mackie. The outfit was titled "To Broadway With Love" and paid homage to the musical Sweet Charity. Made out of silk that was hand-painted with a dazzling gold, green, orange, and blue psychedelic pattern, the one-shouldered piece was adorned with iridescent beaded fringe on the neckline and hem.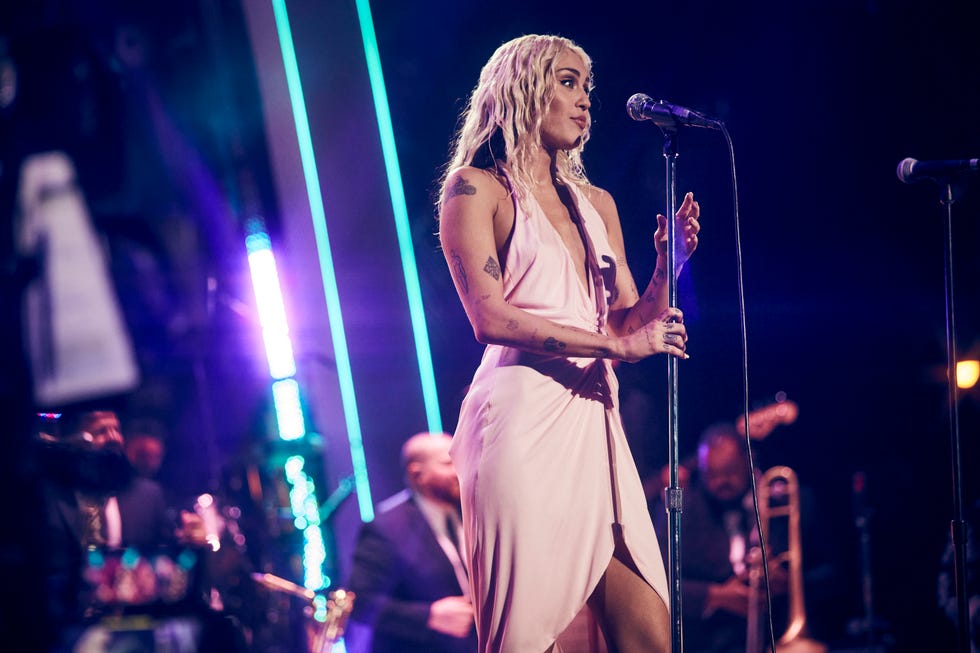 The ex-Hannah Montana star donned a second Versace outfit for her performance of Paris Hilton's "Stars Are Blind" with Hilton and Sia. The halter gown, from the luxury brand's spring/summer 2005 collection, featured a plunging neckline and ruched detailing at the waist, exuding both allure and sophistication. In a 2021 interview, the multi-talented artist shared her thoughts on fashion, describing it as a way of expressing herself and unleashing her inner child. She stated that being fearless and authentic in what she wears is crucial to her style. As a child, she recalls being unafraid of criticism or judgment and having fun with dressing up, something she strives to recapture when choosing her outfits today.