Miley Cyrus started her year with a blast as she hosted the NBC New Year's Eve special. The singer named it "Miley's New Year's Eve Party."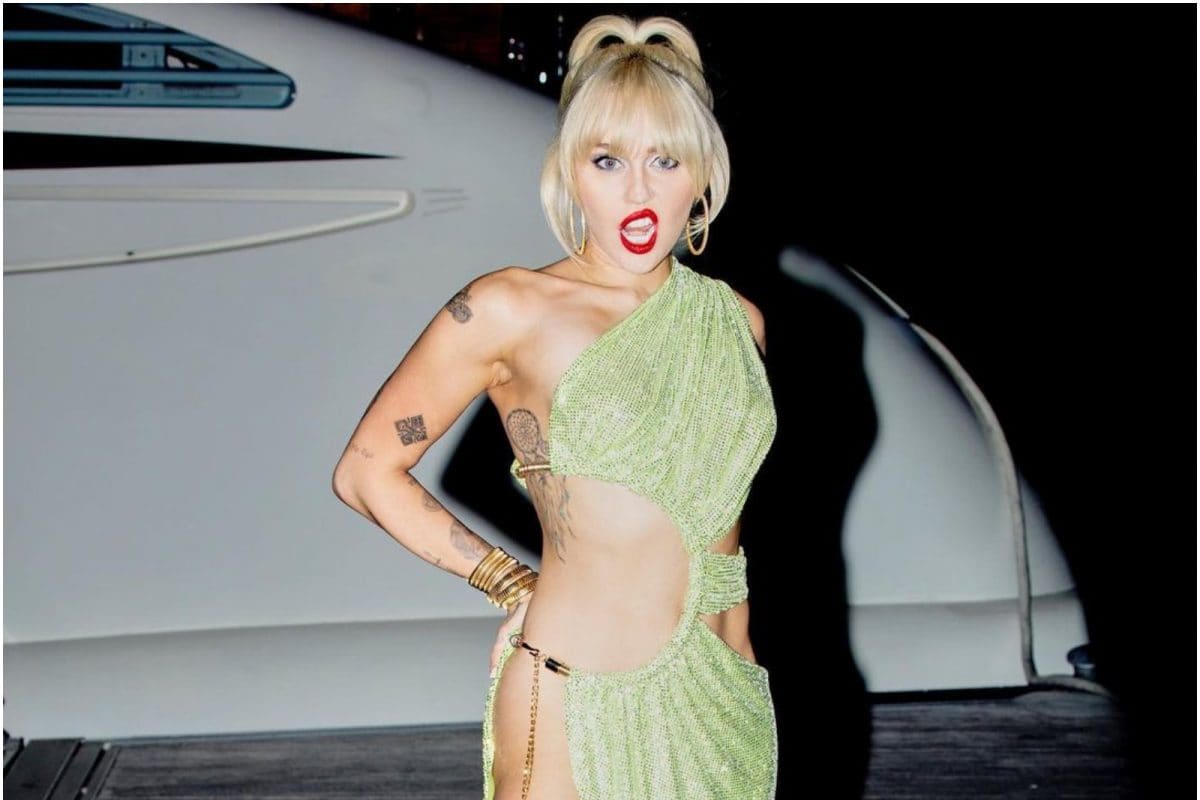 On New Year's Eve, Miley Cyrus, the talented singer who is 29 years old, co-hosted the celebration with comedian Pete Davidson. During the show, Miley surprised her audience with multiple outfit changes that showcased her individual and quirky style.
With grace and composure, the entertainer handled a minor fashion mishap while sporting an exquisite silver sequin blouse with a captivating open-back style, paired with a stylish mini skirt.
During her performance, Miley had a mishap with her outfit when her top accidentally fell off. However, she didn't let that stop her from dancing and gracefully made her way backstage while her band and backup singers continued playing. To resume the show, she came back on stage wearing a red blazer that she had donned earlier in the program, specifically during the first chorus of her hit song Party in the USA.
Miley didn't take her wardrobe malfunction too seriously and decided to share a picture of herself wearing the same outfit on Instagram, with a witty comment that read, "Let's all take a moment to appreciate my unreliable top."