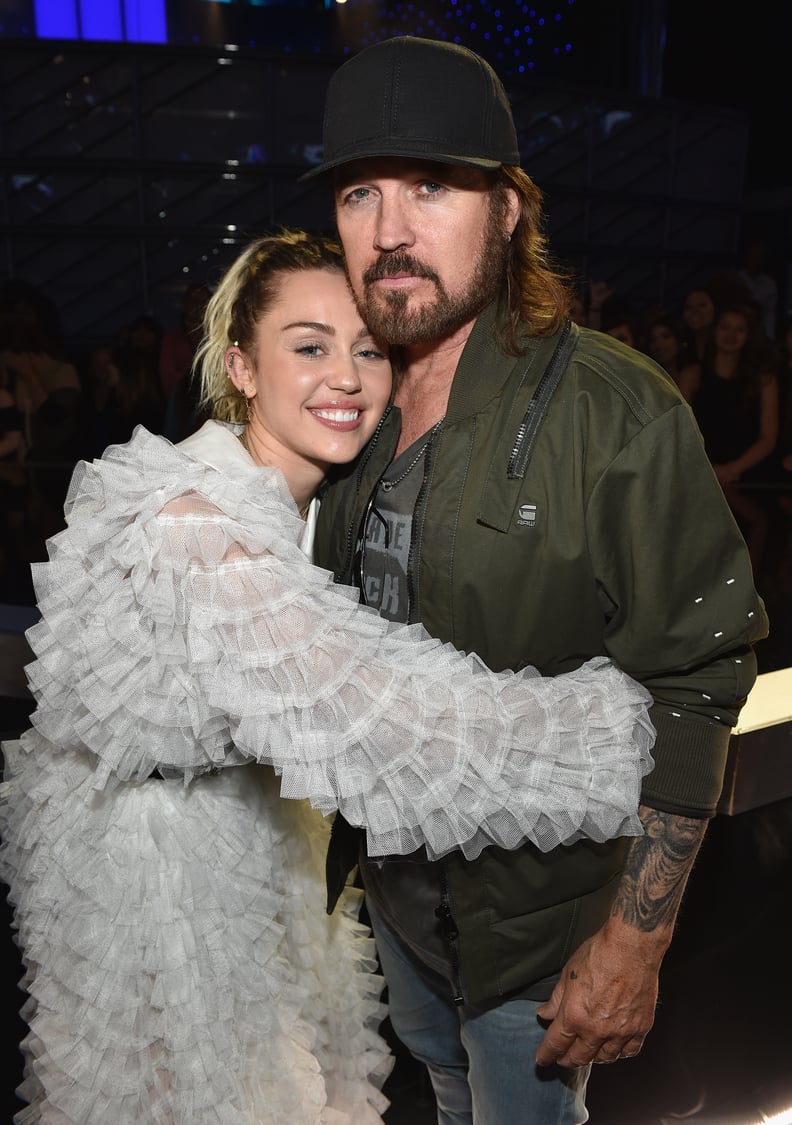 Miley Cyrus is set to release her latest single, "Used to Be Young." As part of the promotion for the song's release, she has shared some personal stories about her father and how he influenced her. In a video clip posted on TikTok, Miley talks about her father, Billy Ray Cyrus, and his impact on her life and career. She explains that her father's success in country music affected him emotionally more so than it ever could her. While Miley has always been made to feel like a star, her father's experiences growing up were vastly different. Despite their differences, Miley has many fond memories of singing with her father and describes him as underappreciated vocally.
In a recent TikTok post, Miley Cyrus can be seen watching a news clip from around 1993 where a TV announcer talks about her father Billy's then-new marriage to Tish. In the segment, Billy mentions that Miley's birth name is Destiny Hope and that he felt it was her destiny to bring hope to the world. He also mentions that she has the "Cyrus virus." Miley expresses her gratitude towards her father's sentiments, stating that she is thankful for the positive energy that was attached to her since birth, which eventually became a reality.
Miley Cyrus recently gave an interview, just a week after her mother Tish's wedding to Dominic Purcell on August 19th. Miley, along with her siblings Brandi and Trace Cyrus, were all part of the wedding party, while their younger siblings Noah and Braison Cyrus did not attend. This led to speculation on social media that the children may have chosen sides in their parents' 2022 divorce after 28 years of marriage. Despite rumors of unrest in the family and the fact that Miley and her father no longer follow each other on social media, she still speaks highly of him.