The beautiful singer and actress Jennifer Lopez, along with her husband Ben Affleck and daughter Violet, attended a party thrown by billionaire Michael Rubin in Hamptons, New York. The Daily Mail posted a series of pictures featuring the celebrity guests at the event, with Jennifer Lopez and her family catching the attention of the paparazzi.
Jennifer Lopez donned a daring white dress with revealing cut-outs that bared her toned shoulders and stomach. She kept her makeup and accessories simple yet elegant, complementing the color of her dress.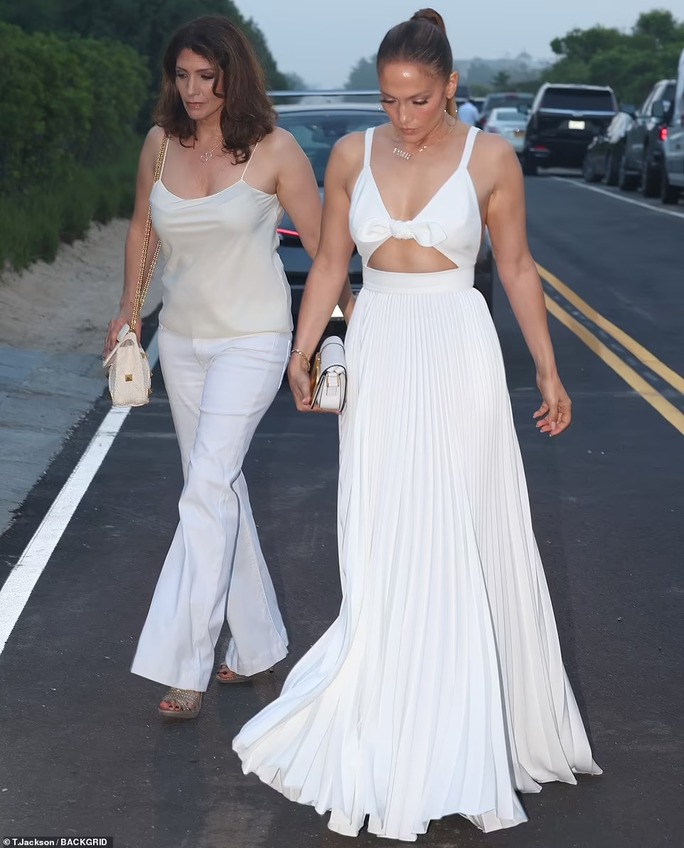 Jennifer Lopez opted for a white cut-out dress to attend a party.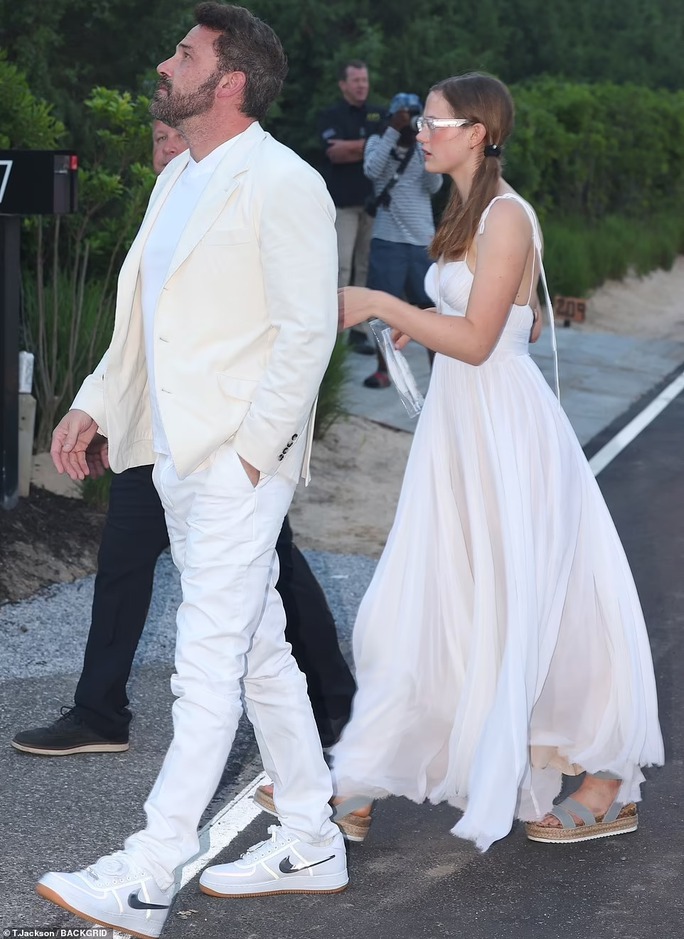 Ben Affleck looked dashing in his white attire while accompanied by his daughter, Violet.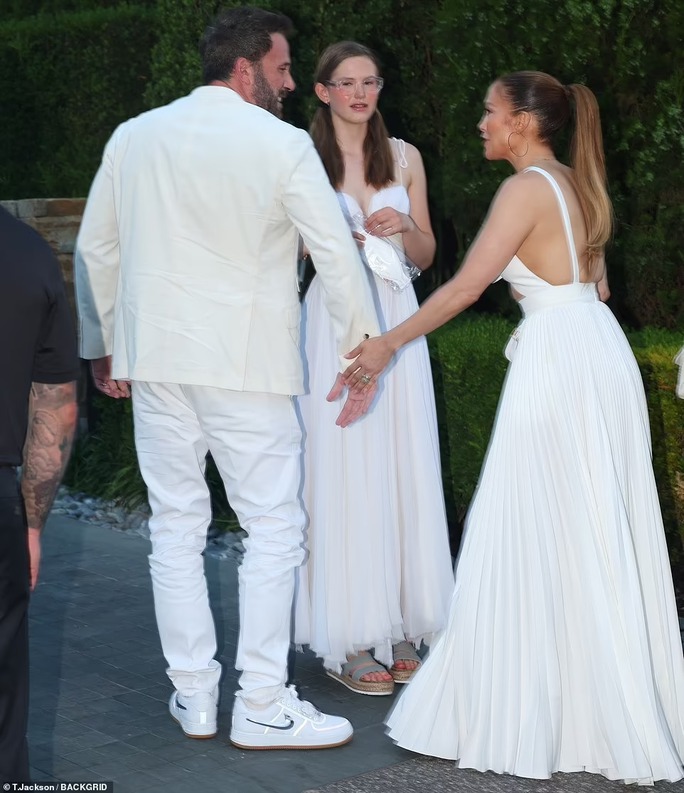 Jennifer Lopez and Ben Affleck were seen holding hands intimately together.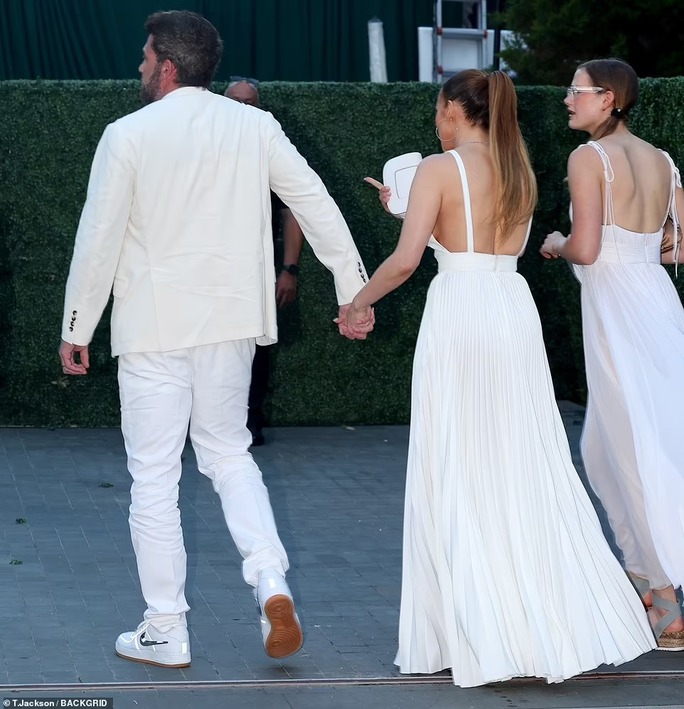 Let's enter the venue where the party is happening.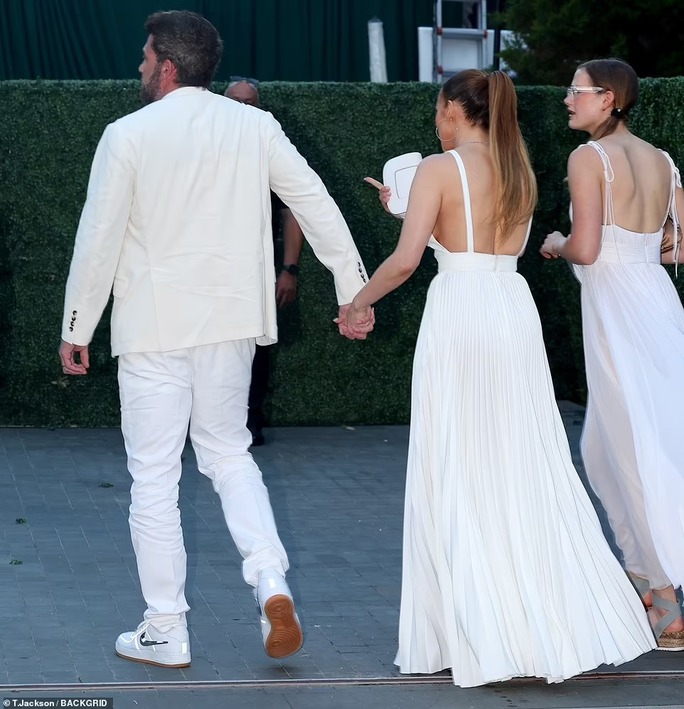 Ben Affleck was spotted walking alongside Jennifer Lopez at a party, dressed casually in a t-shirt, white pants, and Nike sneakers. Violet, his eldest child with his ex-wife Jennifer Garner, also joined the event. Other celebrities such as Kim Kardashian, Kendall Jenner, Justin Bieber, Hailey Bieber, and Emily Ratajkowski were also present.
The media refers to Jennifer Lopez and Ben Affleck as "Bennifer". They were engaged in 2003 but ended their relationship in 2004. After several years apart, they rekindled their romance in 2021 and got married in 2022.