No matching accessories.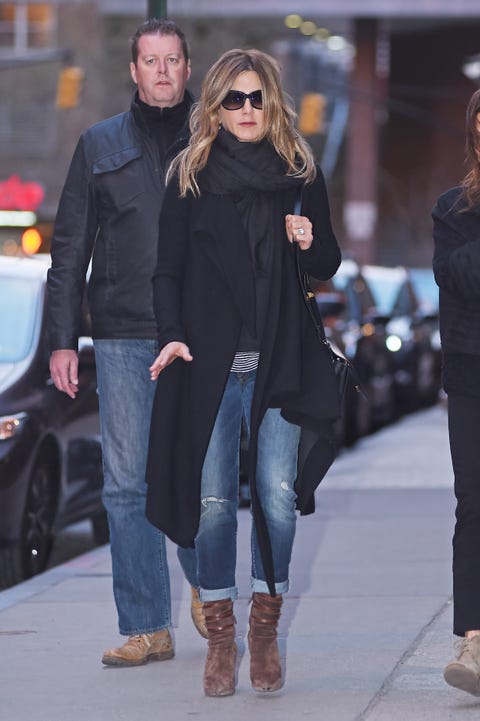 Jennifer Aniston definitely believes in the saying "less is more." Similar to Queen Máxima, she likes to create a cohesive look by matching her shoes with her handbag. However, it seems that she didn't follow that style rule when it came to her brown boots. Additionally, she's been spotted rocking a high-waisted outfit with an oversized blazer.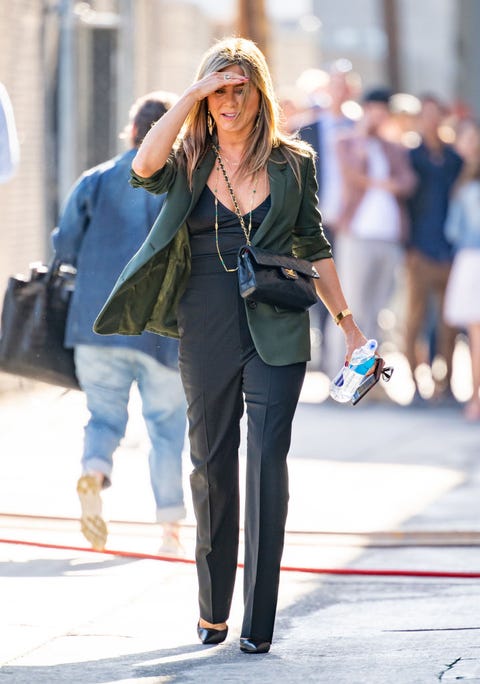 Although Miss Aniston is a fan of low-waisted pants, staying true to the 90s vibe, she occasionally wears a high-waisted model. Typically, she pairs them with a short tailored blazer, but in this instance, she seems to have thrown that rule out the window and opted for a long dark green one. We are big fans of this look! Are you searching for a short blazer to recreate Jennifer's signature look? Find one at H&M. In addition, it's apparent that more than two colors can be incorporated into an outfit.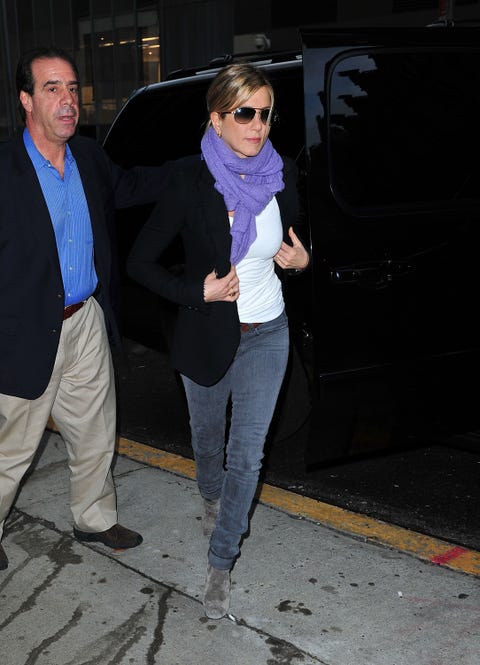 It's a rare sight to catch Jennifer Aniston sporting bright colors, but this purple scarf breaks her fashion rule. If we were to gift her a scarf, we'd opt for a basic color since Jennifer tends to stick to wearing no more than two shades in an outfit, according to her fashion rules.